Storage for
Morgan State University Students
Get more living space! We pick-up, store and deliver your stuff on-demand.
Valet Bin Storage
Students at Morgan State University! Get access to your stuff anytime without cluttering your dorm or apartment! We come to you, do all the heavy lifting and have on-demand delivery when you need it back! Our Valet Bins are perfect for non-bulky items like seasonal clothes, books, files, shoes and anything else that will fit!
$8.00/per month per Valet Bin
(NO HIDDEN FEES. FREE PICK-UP & DELIVERY.)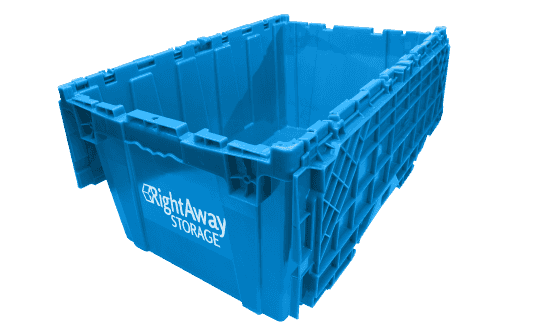 []
We do the heavy lifting
[]
Pick-up and drop-off at your
DOORSTEP
[]
FREE
Pick-Up and On-Demand Delivery
[]
Pay only for the number of bins you need
[]
Most deliveries completed within
24 HOURS
[]
Manage everything online
[]
Climate controlled storage protects your stuff
[]
Flexible month-to-month plans
[]
Photos of your bins posted to your account
Our Customer Portal allows you to manage all your inventory online from anywhere! You can add pictures of each bin's contents along with a text description for easier recall later.
Using your Customer Portal, you can request On-Demand delivery of one or multiple bins(s) back to you anytime. Its that simple!
Rest assured, your stuff is safe with us! We barcode everything that is stored so you have peace of mind knowing items are tracked and inventoried.
Need something back? All your inventory is online so simply click on an item and request an On-Demand delivery.
Have Bulky Items? Need Storage for the Summer?
Try our flexible Valet Storage plans. We do the heavy lifting, store and deliver when you need it.

Need to store bulky items or your belongings over the summer? Try our Valet Storage Plans!
Learn More
.
Like our Valet Bin Storage, we come to you, do all the heavy lifting, store your stuff and deliver when you need it!.
CONVENIENT
- We come to your home, do all the hauling and will keep you informed at every step along the way.
SECURE
- We do not rent space from a third parties. We own all our buildings and control all aspects of security and
climate control
.
FAST
- We have 24-hour turn around times for most pickups or deliveries!
ACCESS
- Access can be arranged during normal business hours with our Team Members anytime.
60 cu. ft. Boxes, books, small items, lamp, chairs
100 cu. ft. Boxes, loose items, lamps, chairs, files
200 cu. ft. Boxes, furniture, large items
300 cu. ft. Oversized furniture, large items
Need Self Storage?
We've got you covered!