Storage for Coworking Office
Flexibility of Coworking with the Storage of a Large Office
1. Select Your Storage Plan
Select a storage plan to fit your needs and schedule a convenient date for pick-up.
We come to you! We will call in advance of arrival and pick up the requested items.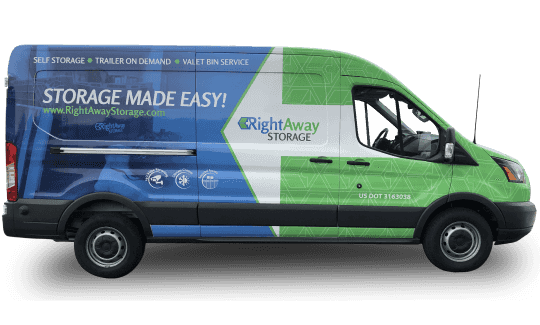 3. We Store At Our Facility
We will haul your belongings to our secure and climate controlled facility for safekeeping.
Valet Bin Storage
Don't have bulky items but papers, boxes, and stuff everywhere? Try our Valet Bin Storage! We will drop off plastic storage bins (approximately 3 cubic feet in size) for you to pack and, when ready, we will pick them up for storage in our secured climate controlled warehouse. Each bin can be inventoried with photos and/or descriptions for easy recall in the future. Perfect for business files, important paperwork and small stuff! Best of all, you don't have to schlep your stuff to storage.
We Pick-Up, Store, and Deliver On-Demand.
Staging a Home for Sale? Try our Valet Bins and learn about
Home Staging Tips
.
Are you looking for amenities to offer your Clients? Do they love your space but don't have any storage? Let us help! We have a variety of strategic partnerships with Coworking Companies that provides their Clients with reliable and On Demand storage solutions. We can establish a standard program to make it easy for you to oversee.
Interested? Call us at
(443) 903-2277
to learn more or submit your information on our
Contact Us
page.
Need even more space? Try our Self Storage Facilities